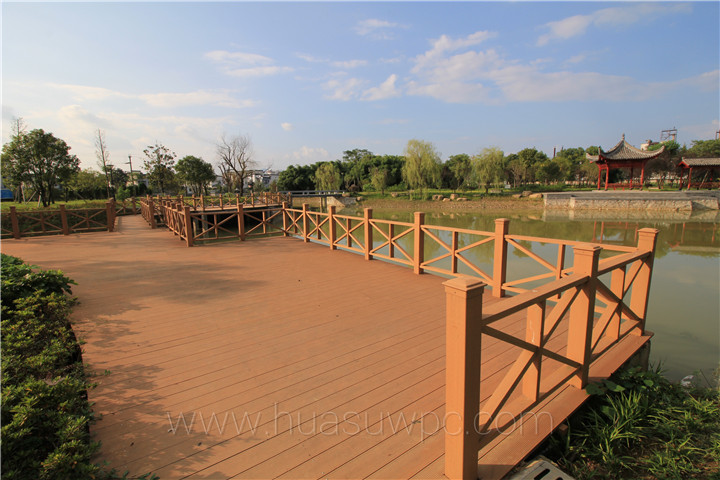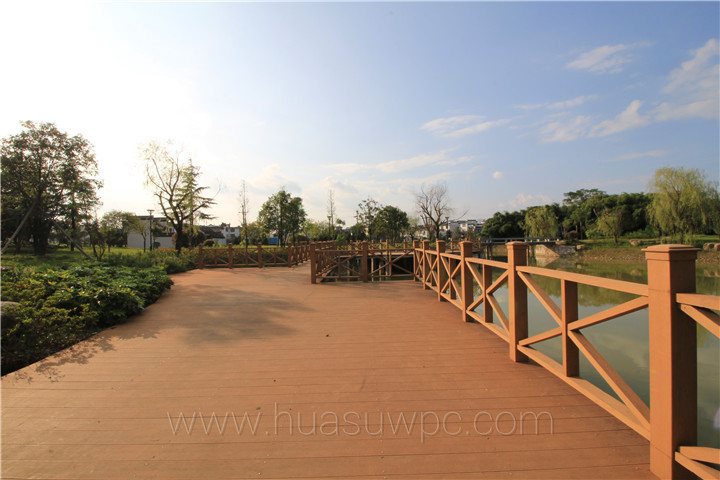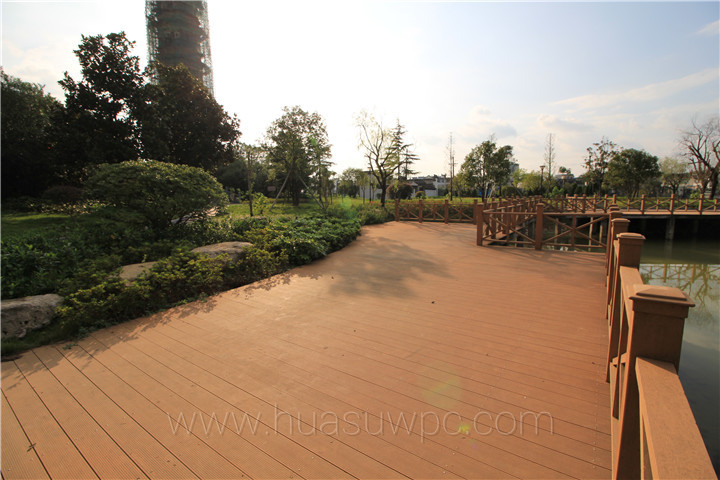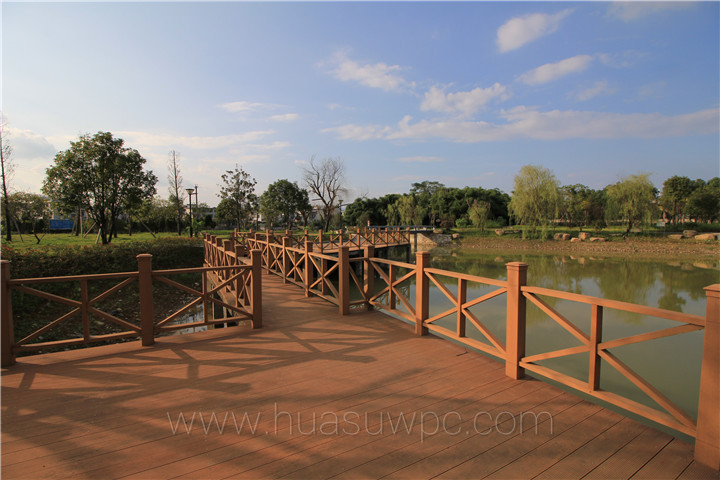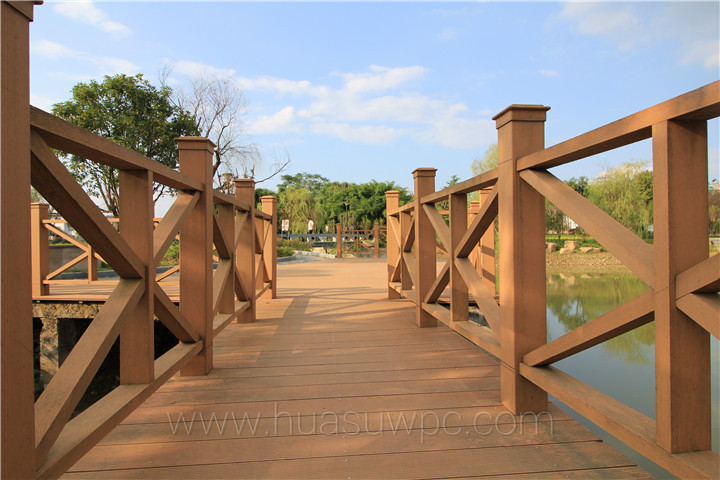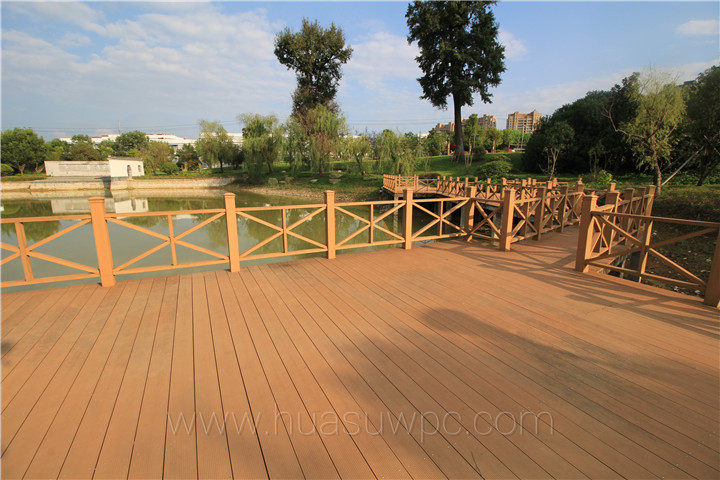 This decking and railing project is in the Huangshan local, and has lasted for nearly 3 years.
the decking is 150S25-B, the tongue and groove composite solid decking, wood color(HS103).
the railing post is 120H120-B, the beam is 90H40-C.
wpc composite lumber is a good choice for parks platform or garden decking.
info@hohecotech.com